Together with the Multi Store Reporting (Advanced plan) app, you can track services completed by every employee as well as their assigned commission. You can set a commission rate for each employee for each category and select an employee for each service, then view employee services and commissions from Employee reports.



Commission Rate
To set commission rate for each employee, go to the Appointments Pro website, select the
"Employee Commissions" menu item, then click the
"Add" button to add commission %. If no Category for the commission is selected, then that commission rate will apply to all services/products in store. An employee without a commission rate will not get a commission in the employee report.
Select Employee for Service
After you select the services for an appointment, you can use the "Select Employee" button to assign an employee to each service.
For appointments on Employee calendars, all attached services are owned by the calendar owner by default, therefore you may change the assigned employee for any service.
Access Report
Only an Admin User can access Employee Reports.
Tap on the "Employees" tab. You can view services for the last three days services and commission by Employee. If you want to access earlier reports, please go to the Multi Store Reporting app.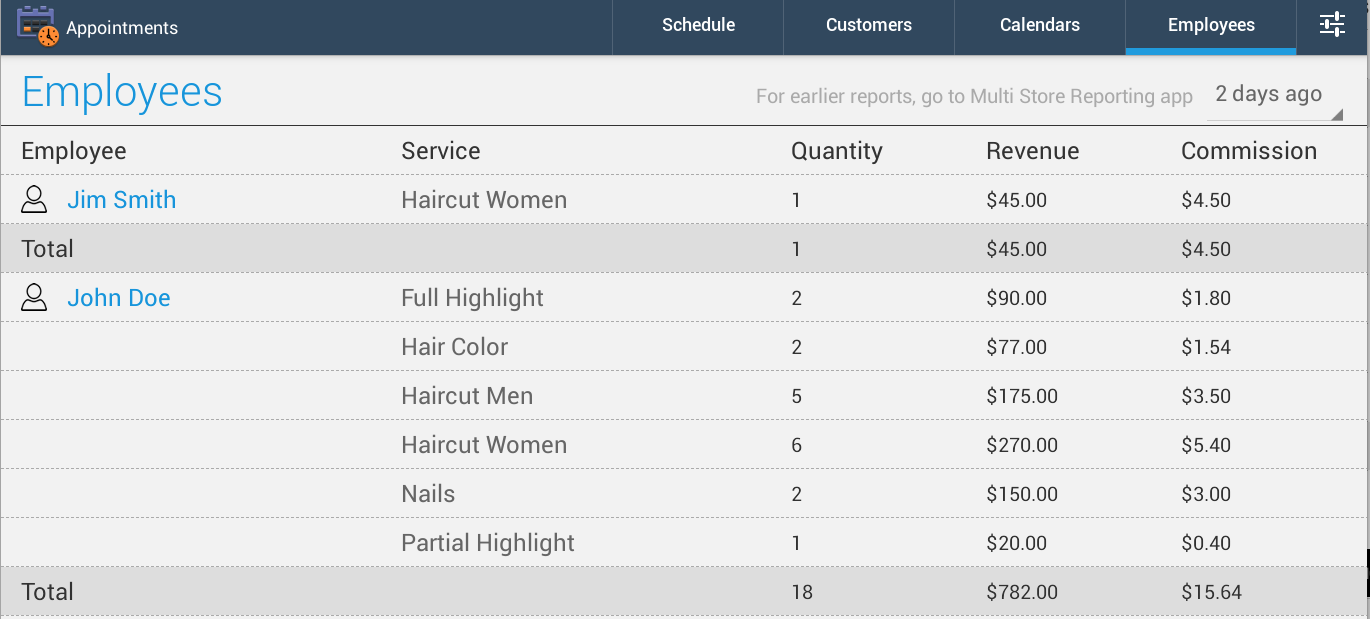 There are two type of Employee reports you can obtain from the Appointments Pro website:
Daily Employee service report -- contains Employee, Service, Service Quantity, Revenue and Commission
Daily, Weekly and Monthly Employee report -- contains Employee, Revenue and Commission