Generate UPC code for all products
THIS OPERATION WILL UPDATE YOUR INVENTORY ITEMS AND YOU WON'T BE TO ABLE TO REVERT!
Only an Admin or Manager user can access this operation.
If you have a lot of products in store and don't want to generate UPC for the products one by one, then this app can generate an UPC code for all your products with just a few clicks:
Open Menu and select "Generate UPC code for all items."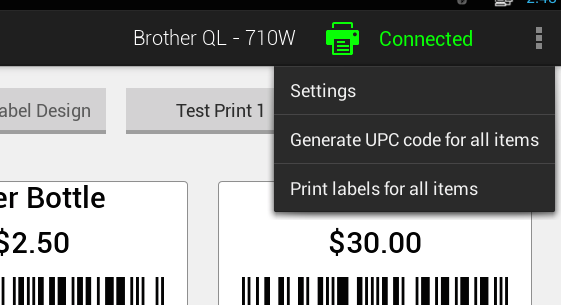 Choose "Only items without code" if you want to generate codes only for the products without codes, otherwise choose "All items". After you click the "Generate" button, the app will generate an UPC code for each selected product and update/overwrite its "product_code" field. If the item has a valid UPC code already, then it will not be overwritten.