How to Create Purchase Order?
This feature is only available on Web.


When you are ready to order new products from vendor to increase your stock, you can go to Products page and select products by Vendor, Category or On Hand count filters.



Use the check box to pick products, click "Add To PO" to create a new purchase order with selected products. These items are in "on order" status and won't be added to stock until you mark them as received when you received them from the vendor.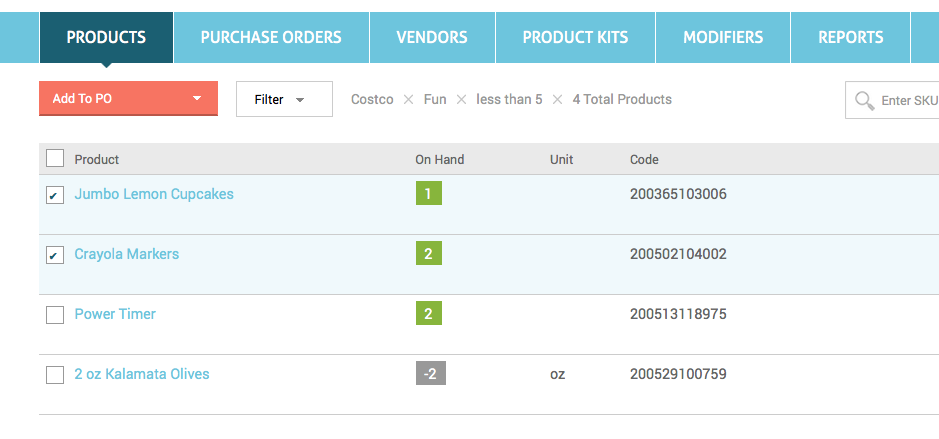 Enter the quantities for each product, tax and shipping & handling cost, then save the PO. If you want to add more products to the PO, you can either use "+ Add 2 Rows" button or go back to Products page & select more products and add to this PO.
Send Order

In order to send the PO to vendor, use "Send Order" button on Purchase Order details page and choose "Email Purchase Order", the vendor's email address will be pre-populated on the address field.  You can also choose to download PDF file and fax it to the Vendor.



Shipping Cost

If you want to include Purchase Order's shipping cost as part of COGS, you can check the "Count S&H as Cost of Goods" check box. Then the shipping cost will be counted as cost of the item. In the example below, the cost of Pants will become $2.00 instead of $1.00 when shipping cost is counted.