How to Enter Newly Received Products?
Create a new purchase order from incoming new products

If the product has not been entered into Clover Inventory, you may add it to Clover Inventory before you create purchase order or  add it when you create purchase order in Stock app.
You may enter the product quantity and cost into the Stock app through "Enter Purchase Order" as shown below,  "Import PO data from CSV" or by scanner.



To add a new Purchase Order, enter the PO number, or a number or letter that serves as a reference number for your PO. Additionally, you have the option to also enter the Vendor name.

Set Item status by:

Received - you have received the item

On Order - not yet received. Later when it has been received, you can "Edit" this PO and market the item as "Received".

Search for the product with its name or SKU. You can also scan the product's bar code to find the product if you are entering PO on Clover Station.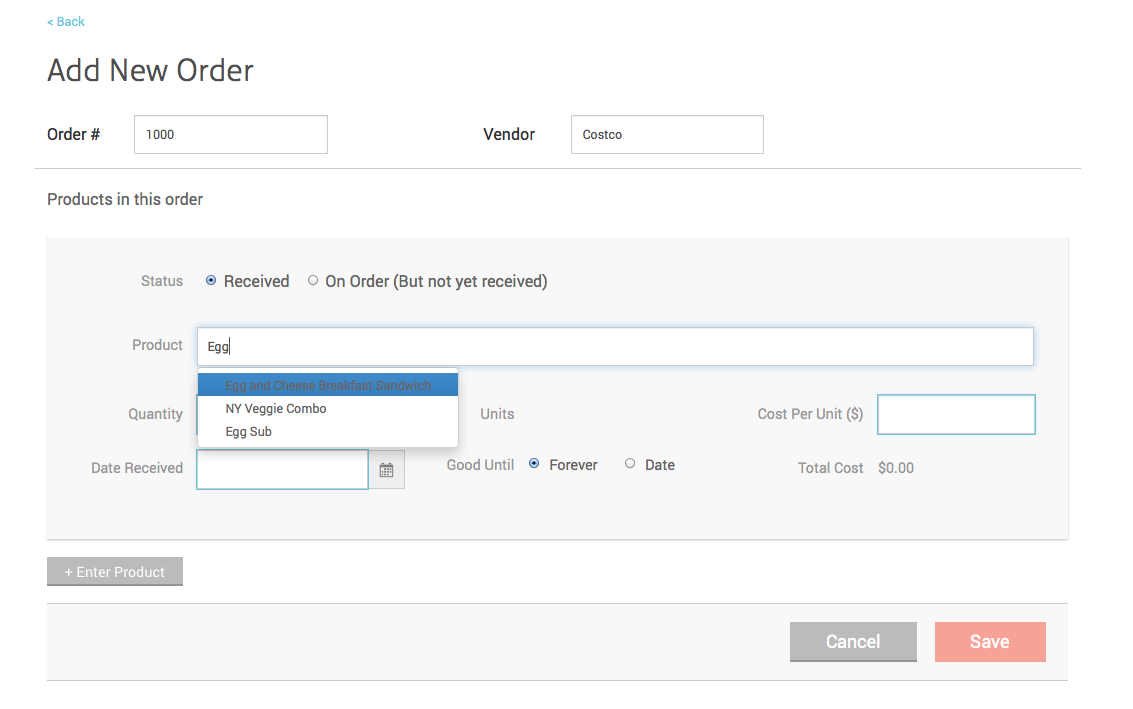 When you enter a product name that's not exist in the system, you will see a popup dialog that allow you to create new item to Inventory.
Enter Product quantity, unit cost. data received, and expiration date. If you have more than one product, click "Enter Product" to include the rest of products into this PO. Click "Save" to complete this PO. Both the "On-Hand" count in the Stock app and the "Stock Count" in the Inventory app for will be updated for the products.